Property Managers
Let us be your resource in property management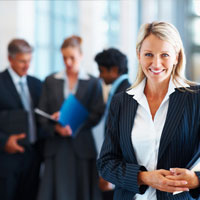 Whether you want to get out of the business, retire or would just like to spend more time doing something else, most likely we can help.
Zing has the systems and processes needed to manage multiple properties and deliver excellent customer care that you would expect from a professional, courteous staff.
We're steadily growing and we're always looking for new opportunities to expand. Rest assured, your business would be in good hands.
If you're thinking of selling your "baby," wouldn't you like to know that the company you built and the relationships you developed are in the hands of someone you can trust? Give me a call or send me an email and let's talk about how we may be able to help you too.
You can reach me directly at:
Phone: 832-237-1234
Email: Mike@ZingPM.com
Inquire About Our Services
Testimonials
" Switching to Zing has been one of the best things we've done with our investment properties. We really like the online access to reports and scanned documents which gives us access to everything we need to manage our investments from out of state. We also like knowing that our rent checks are deposited directly into our accounts at the same time each month. And most importantly, there are no mystery charges on the statements! The property managers are very responsive and courteous, which makes communication simple and painless. We have been a client of Zing for about 6 months now and would highly recommend them to anyone with investment properties in the Houston area. " ~ Blake Borowski – Fullerton, California
View More