Katy Property Management
We can help manage your Katy rental property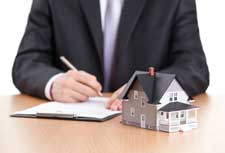 We offer a full range of Katy property management services tailored to you as an investor, homeowner, or landlord. We have an extensive portfolio of single family homes, townhouses, condos, and apartments in the Katy area.
Zing has been providing Katy property management services for hundreds of out of state investor owners. Our Katy property management services include:
Benefits of Using Zing
No hassle management
Automated owner statements
Online owner portal access
Industry leading marketing tools
24/7 maintenance request handling
Prompt response to tenant requests
Low vacancy rate
Low time on market
Industry specific local knowledge
Twice annual scheduled inspections
We will probate your taxes
What we do as your Katy property manager:
Fill vacancies
Advertise your rental
Handle tenant inquiries
Background and credit investigations
Application processing
Lease signing
Full service repair
Rent collection
Accounting
Handle tenant excuses
Evictions
Inquire About Our Services
832-237-1234
Need Qualified Tenants?
+
Zing uses today's updated services to find a new tenant. We use a number of ways to expose our properties to the market, including dozens of marketing websites, the Multiple Listing Services and thousands of our fellow locating Realtors. This way our properties are marketed to minimize our vacancies.
Does Your Property Need To Be Repaired?
+
No problem. Zing can handle any repairs or maintenance in a timely manner. We use licensed independent contractors to handle anything from painting your property, installing a new roof, plumbing, heating and air conditioning repairs and anything else that might be needed. Zing makes sure the property owner is involved in any decisions that might be needed to keep the properties in excellent condition.
Want Your Rental Income Faster?
+
Using our safe and secure online payment system, money from tenants is deposited directly into clients' bank accounts. No more delivery delays. Investors get their payments in real-time. Plus, clients can keep track of their rental income 24/7.
Contact Us Today For More Details And See For Yourself Why Hundreds Of Investors Choose Zing To Manage Their Investment Properties In A Professional, Efficient Manner.
Testimonials
" Interesting that I just talked to Victor from Ten Percent Down and mentioned how much I have appreciated the way Zing has handled my concerns. I have appreciated working with Mary who has always listened and handled my matters expeditiously. I was concerned buying property hundreds of miles from my residence but being able to connect with Zing has been easy. Thank you and hope all my words are correctly spelled. " ~ Samuel Martinez – West Covina, California
View More
Katy Area Information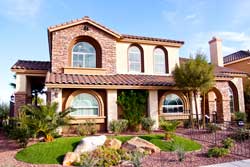 In the mid-1800s Katy was known as Cane Island. Named for the creek that still runs through the area (now a branch of Buffalo Bayou).The creek was filled with cane presumed to have been planted for fur trapping by earlier residents. In the middle of the flat coastal prairie – this 'island' of cane was surrounded by an ocean of tall grass; thus the area became known as Cane Island. The trail from Harrisburg to San Antonio, known as the San Felipe Road, ran right through it.
In 1845 James J. Crawford received a land grant that included this area. Hot summers, cold winters, thick mud and voracious mosquitoes made the area quite difficult to settle. Thirty years later Crawford, John Sills and freed slaves Thomas and Mary Robinson were the only recorded residents of Cane Island. In 1893 the Missouri–Kansas–Texas Railroad (now a part of Union Pacific) started laying rails through Cane Island. The railroad began operation in 1895. That same year James Oliver Thomas laid out a town and in January 1896 the town of Katy was named through Thomas's post office application. The name was based on appreciation for the MKT Railroad (which was called 'the Katy' by railroad officials) and the expected prosperity its arrival would bring to the new town. Today, the original train stop and railroad tracks are still very much a part of the town. By the early 1900s many families had come by train and wagon to establish Katy. Several hotels, stores, livery and saloons were prospering and farms and ranches were replacing the wild prairie. Cotton and peanuts were the first successful crops but rice soon became the favorite. Katy later became known for rice farming, the first concrete rice driers in the state of Texas were built here in 1944 and still stand as landmarks. Source From Wikipedia
Areas We Serve
Lakeway
Briarcliff

and many other surrounding areas